Welcome
3rd Annual Christmas for Kids/Festival of Lights!
When: December 16th from 6 - 9 p.m.
Where: 22541 Route 187, Wysox, PA
For more information and event updates, please click here.
Cost: Admission is free with the donation of a NEW, UNWRAPPED gift, or a donation of your choosing to the elf at the door.
What to expect:
Seasonal craft vendors!
J & R's Kitchen Food Truck!
SANTA! (Free gift and photo opportunity!)
Bake Sale!
Tour the light display!
More!



DO YOU WANT TO BE A PART OF ONE OF THE BIGGEST HALLOWEEN EVENTS IN OUR AREA FOR OUR 2022 EVENT?
Do you love Easter, Yard Sales, Halloween and Christmas?


IF SO, PLEASE CALL 570-699-9980 AND SCHEDULE A TIME TO MEET WITH ONE OF OUR ORGANIZERS!
Wysox Haunted House Volunteer meetings and work bees will be held on the first Sunday of the month at 2:00 p.m. in the pavilion starting May 7th*. Some meetings may include required trainings and workshops. It is important that all volunteers pre-register and regularly attend meetings.
*There is no meeting in July, due to vacations.
STUDENTS: Volunteer activities may be eligible for community service project credit!
History:
BOO, INC. was founded as a spin-off of the Wysox Haunted House, which provided safe, family friendly Halloween fun while serving as a fundraiser for a local EMS agency for over twenty years until that ambulance station closed in 2019. In the last few years of operation, the haunted house developed into a large community event, providing a platform for other non-profits and small independent businesses to connect with the community. In addition, in 2016 it started a special event, Halloween for Hunger, which collected non-perishable food items, bar soap, and toilet paper for distribution to local food pantries. The addition of basket and 50/50 raffles afforded an additional opportunity to support other local non-profits in the community, and traditionally all of the proceeds from the raffles were distributed to a non-profit chosen by the haunted house committee each year. The organization is comprised of over 60 volunteers, including a volunteer executive director who handles the day to day operations in conjunction with a Board of Directors, all of whom are also volunteers.
Partnerships:
BOO, INC. volunteers have been working hard on maintaining the existing relationships already established with local businesses through the haunted house. In addition, they will work on developing new partnerships with local businesses (for profit and non-profit) to support growth and sustainability.
Benefits of partnership include, but are not limited to:
Collaborative efforts and shared benefit from fundraisers
Free and low cost advertising through joint marketing ventures (see marketing plan section)
Support with volunteer recruitment and retention
Sponsorship of training and professional development for non-profits that primarily utilize volunteers
Other benefits as they develop
Current fully invested partners include the Child Hunger Outreach Partners (CHOP) and Wysox Fire Company, two local non-profits whose commitment to the haunted house project has been demonstrated through their ongoing support over the past several years. The Law Firm of Niemic, Smith & Pellinger has offered their legal services at no charge to our organization, Dandy Mini Marts, Inc. continues to sponsor our annual volunteer pizza party, and Fulmer Recovery & Transport, Inc. has once again offered to sponsor staff shirts for our volunteers.
Austin Cook Homeless Prevention Contingency Fund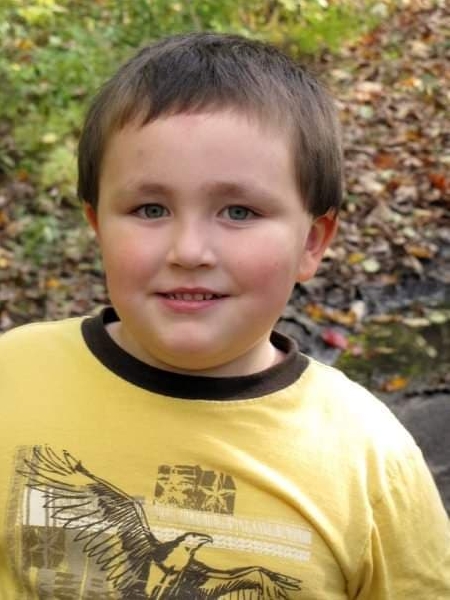 This newly established fund was started with the permission of the family as a memorial donation given to BOO, Inc. on behalf of Austin Cook, who died of the flu at the young age of just four years old. Austin is the son of Robert & Amber Cook, and the brother of Averie, Eva, and Aza. His family reports that Austin was very special, was always happy, full of life and loved life. His mom states that he was extra special and she knew he was destined to do big things. It is a great honor and privilege to start this fund in his name, and hope that he is cheering us on from above. If you would like to donate in his memory, you may send a check made out to: Building Outreach Opportunities, 5757 Herrickville Rd, Wyalusing, PA 18853. Please note "Austin Cook Fund" in the memo line, or click on the link below and specify Austin Cook Fund in the note section.