Haunted House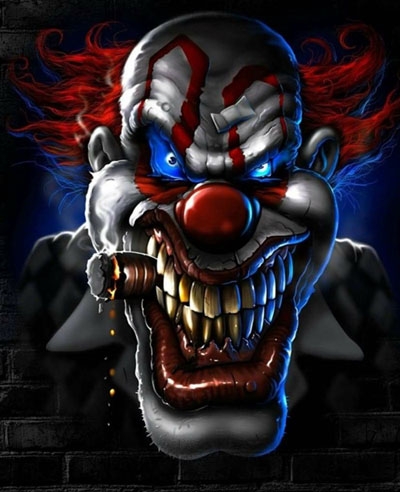 IMPORTANT INFORMATION ABOUT THIS YEAR'S EVENT:
Hours of operation will be:
Fridays 7 - 9 p.m.
Saturdays 7 - 10 p.m.*
*Special Days: Parade night (if held) and Halloween Night hours are 7 until midnight
- CHILDREN'S NO SCARE EVENT NIGHTS will be the first two weekends in October. Once again children will be able to trick or treat through the rooms for these two weeks only. Some lighting will be on, and rooms/skits will be designed so as not to scare patrons. The FULL SCARE events will open October 16th and run through Halloween night.
- A hand washing station will be near the porta-potty and hand sanitizer will be available near the food truck, ticket booth and upon entry into the haunted house.
- Vendors and ticket booth have been moved to the pavilion area on the south end of the haunted house, with entry to the haunted house on the north end of the building to allow for adequate social distancing.
- ADVANCE TICKET SALES are strongly encouraged! This is something new that we are starting this year due to COVID. Please be patient with us. Until the online store is set up and ready to go, you can purchase advance tickets by emailing: wysoxhauntedhouse@yahoo.com. We are currently working on a new website and will publish that information once it is launched (hopefully by September 1st). (PLEASE SEE BELOW FOR THIS YEAR'S NEW LOWER PRICES!)
- We will be implementing extra cleaning measures and all volunteers will mask as part of their costumes unless exempt under the DOH health guidelines.
- Masks or face coverings are required for haunted house entry. If you have a current health issue or disability that does not allow you to wear one, we will NOT refuse you entry, however, please know that you are participating at your own risk. By choosing to participate in this year's event, you are acknowledging that you are aware of your risk of exposure (as in ANY public place) and that you agree to not hold Wysox Haunted House, Building Outreach Opportunities, Inc., Wysox Fire Company, and Child Hunger Outreach Partners liable for any illness or injury you may incur.
- Wysox Haunted House reserves the right to perform temperature checks on all patrons, volunteers, and vendors.
- As always, EMT's will be on standby for any emergencies that may occur.
- Per the governor's orders, we are limiting our building occupancy to 250 people at any one time. Again, advance ticket sales are strongly encouraged.
- We thank you for your patience and understanding during this pandemic, and look forward to seeing you all this year!
NEW LOWER PRICES FOR 2020!!
Advance Ticket Sales for NO SCARE NIGHTS (Oct. 2, 3, 9, 10)
Adults 13 & older $5 (add $1.00 for gate sales)
Children 12 & under $3 (add $1.00 for gate sales)
Advance ticket sale prices for FULL SCARE Nights (Oct. 16, 17, 23, 24, 30, 31):
Adults 13 & older $7 (add $1.00 for gate sales)
Children 12 & under $5 (add $1.00 for gate sales)
---
SIXTH ANNUAL HALLOWEEN FOR HUNGER:
FREE BASKET RAFFLE FOR FOOD PANTRY OR PET FOOD DONATION!
1 free ticket per item donated, or an arm's length for a bag full.
To count, items must be UNOPENED and in GOOD, USABLE condition. A bagful includes one large bag of pet food or cat litter (at least 10 lb) OR at least 5 non-perishable food items.
Items will be distributed to area animal shelters and food pantries at the conclusion of this year's event.
Volunteer opportunities:
- Actors for haunted house
- ticket and merchandise sales
- event security
- marketing
- videography/photography
- make up artists
- costume designers
- VENDORS
- cleaning
- parking vehicles
- construction for sets and props
- painting
Come to a meeting! The next Haunted House Volunteer meeting will be August 22 at 3 p.m. at the Haunted House, 22537 Rt 187, Wysox, PA.