Haunted House
Haunted House Events 2023
ANNOUNCEMENT! By popular demand, we will now be open Nov. 3rd AND 4th for our special BLACK OUT EVENT. Doors open at 7 p.m. Final ticket sale is 10 p.m. We will remain open until everyone in line is able to go through.
BLACKOUT WEEKEND Special! Bring a grocery bag of donations for the non-perishable and pet food drives and get HALF OFF admission.
HAUNTED HOUSE ADMISSION - REGULAR PRICING (2023)
Regular Event Nights (Oct. 13 - Nov. 4)
- $10 ages 13 and older
- $5 ages 3 - 12
- Under 3 free
TICKETS ARE AVAILABLE FOR PURCHASE IN THE PAVILION. CASH, VISA & MASTERCARD ARE ACCEPTED.
ONLINE TICKET SALES HAVE ENDED.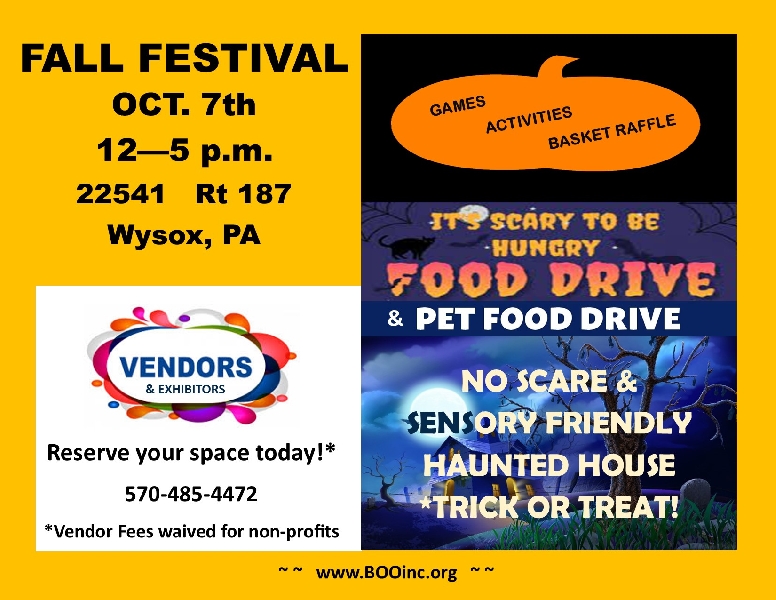 GUN RAFFLE TICKET DRAWING WILL BE HELD IN THE PAVILION PROMPTLY AT 5:00 P.M.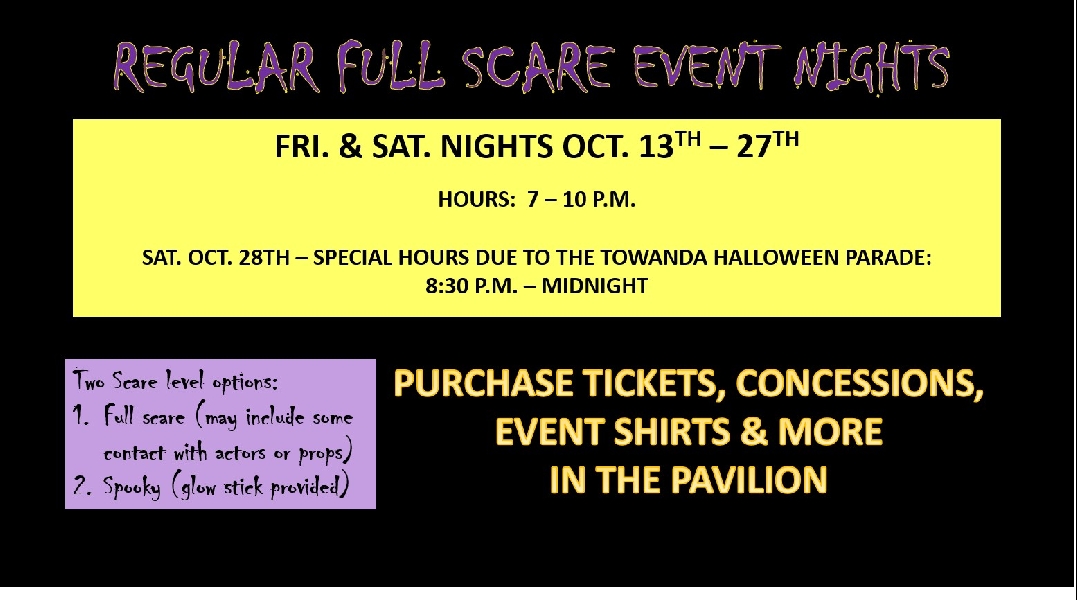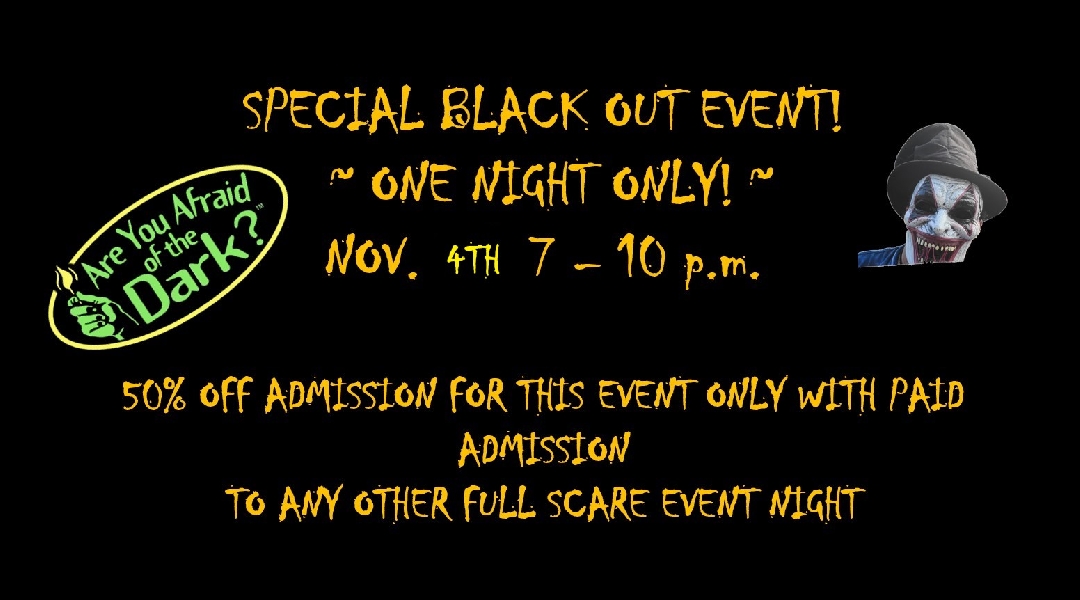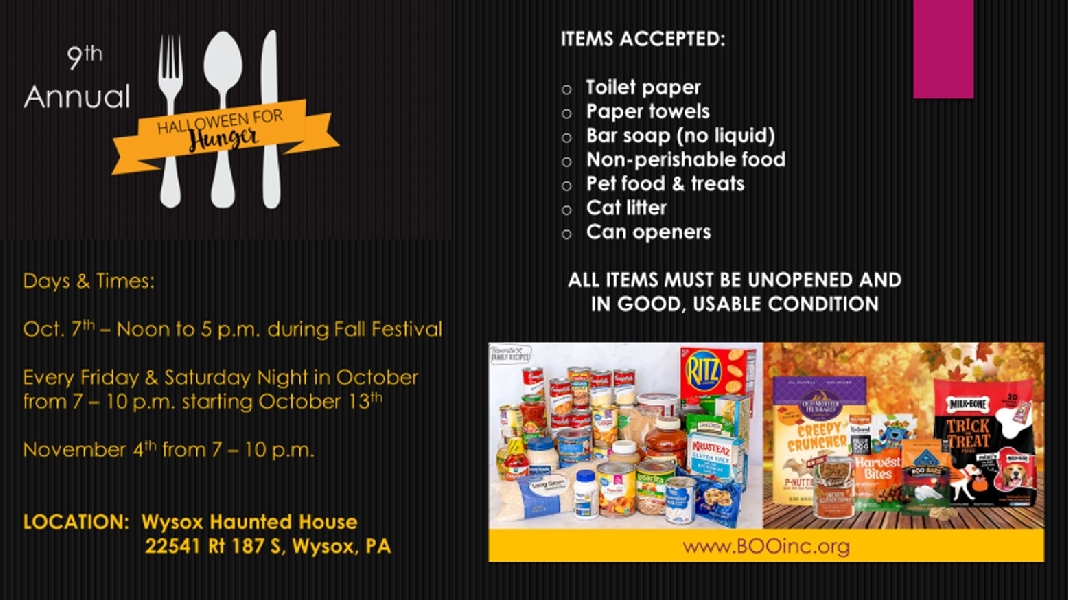 ...download>>